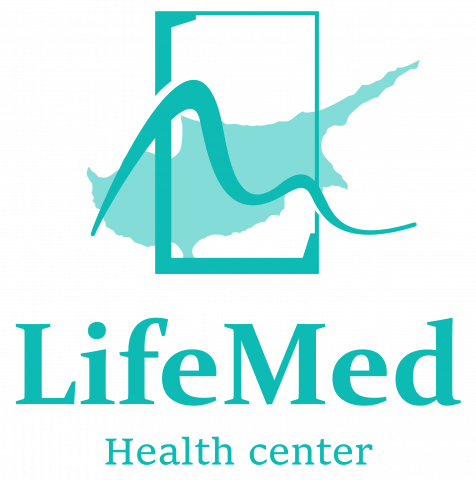 3, Pythagora street, 2nd floor 3027 Limassol
+357 25 101 656
+357 95 131 142
LIFEMED Medical Centre is a multidisciplinary health centre united by a team of like-minded people and the best specialists in their field. "LIFEMED" is a young and fast-developing company, aiming first and foremost to provide quality medical services. Our ideology is availability of medical care and comprehensive approach to health according to the highest standards.
Our specialists are highly qualified and have extensive practical experience. We carefully accompany the client from the first visit to our Centre until the desired result is achieved. The principles of our work are a friendly attitude of the doctor and maximum convenience for the client.
With high-tech equipment and quality and speedy services in the field of clinical and diagnostic examinations, we help to prevent health problems before they actually occur.
We are grateful to our customers, who entrust us with their most precious asset - their health and the health of their loved ones. We value the trust placed in us and constantly strive to develop and expand our capabilities in the field of high-quality medical services.
We will continue to strive to justify your trust!
The main business direction of LifeMed Health Center is aesthetic medicine, wich is include :
Medical cosmetology (consultation of cosmetology dermatologist, diagnostics and treatment of skin diseases, removal of neoplasms, ozone therapy, cryotherapy )
Aesthetic cosmetology (face and body massage, wrapping, therapy for face and body with d'Arcel cosmetics, author's methods for rejuvenation of the skin and body in general, chemical peeling of face and neck, surface mesotherapy, biorevitalization, threadlifting, xeominlifting, full face modelling, lip contouring, dermapen Microneedling)
Physiotherapeutic cosmetology (ultrasonic face cleansing, microcurrent therapy, Oxygen injections, diamond microdermabrasion, CANDELA hair removal laser services)
Permanent tattoo and other.
As well as providing medical services in their respective medical specialties, LifeMed Health Centre also offers an additional services, such as :
Abdominal ultrasound and other diagnostic services
Therapeutic massage, with licensed masseur
Phytotherapy (Herbal Therapy)
Training Courses for Beauty Specialists and Doctors
LifeMed health Center is the official distributor of the Austrian medical esthetic cosmetic W&O for patients and doctors of aesthetic medicine.