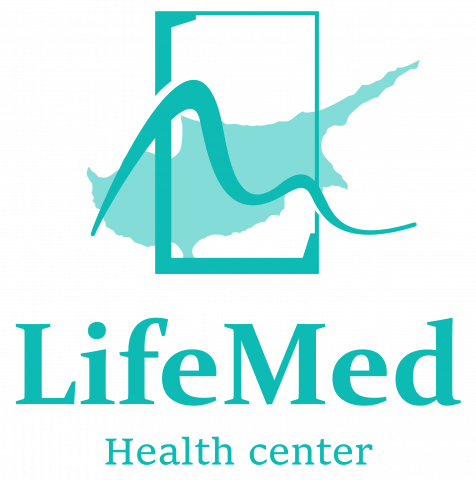 3, Pythagora street, 2nd floor 3027 Limassol
+357 25 101 656
+357 95 131 142
The multidisciplinary Health Center "LifeMed" is a modern centre offering a wide range of diagnostic, treatment and prevention services in the fields of allergology, immunology, therapy, urology, neonatology, physiotherapy. The mission of our team is to improve the health of the whole organism, through the path of youth, beauty and longevity. Combining highly qualified and licensed doctors and specialists from Europe and Russia, we provide an individual approach to each client, guarantee confidentiality and maximum comfort. One of the main directions of our center is aesthetic medicine. Using the modern medical equipment, full laboratory support, we guarantee the accuracy of research and the effectiveness of the treatment process. Our doctors are the pride of the center, because they are experts in their fields, who regularly improve their professional level in the framework of certification and international training. We are convinced that health is the main key to a happy, fulfilling life! And our goal is to take comprehensive care of your beauty, health, physical and mental well-being.
As well as providing medical services in their respective medical specialties, LifeMed Health Centre also offers many additional services, such as :
Abdominal ultrasound and other diagnostic services
Licensed Neonatologist, home visits, birth attendance
Allergy testing
Procedure room (prescribed injections, blood lettings, nasal/throat scrapings with possible onsite visits)
Therapeutic Thai massage, with licensed masseurs
Adolescent Pediatrics
Online consultations with leading specialists in various fields of medicine from Russia and other countries.
One of the main business direction of LifeMed Health Center is aesthetic medicine, wich is include :
Medical cosmetology (ozone therapy, cryotherapy, consultation of cosmetology dermatologist, diagnostics and treatment of skin diseases, removal of neoplasms)
Aesthetic cosmetology (face and body massage, wrapping, therapy for face and body with d'Arcel cosmetics, author's methods for rejuvenation of the skin and body in general, chemical peeling of face and neck, surface mesotherapy)
Physiotherapeutic cosmetology (ultrasonic face cleansing, microcurrent therapy, Oxygen injections, diamond microdermabrasion, SOPRANO laser scalp treatment, LPG for face and body)
Permanent tattoo and other.
LifeMed health Center is the official distributor of the Austrian medical esthetic cosmetic W&O for patients and doctors of aesthetic medicine.